Simple and Transparent Fees
---
1%
Procurement Fee
FarmAfield charges a 1% fee (minimum fee of $1.00) in order to cover the process of finding cattle feedlots, negotiating, and securing investing opportunities. We offer lower fees to customers considering large purchases. Please reach out to us at support@farmafield.com to learn more.
We believe that agriculture is all about connections that benefit everyone involved. When farmers succeed, their success is passed down to all parties involved. Therefore, FarmAfield charges a 10% fee on earnings only. We succeed when you succeed.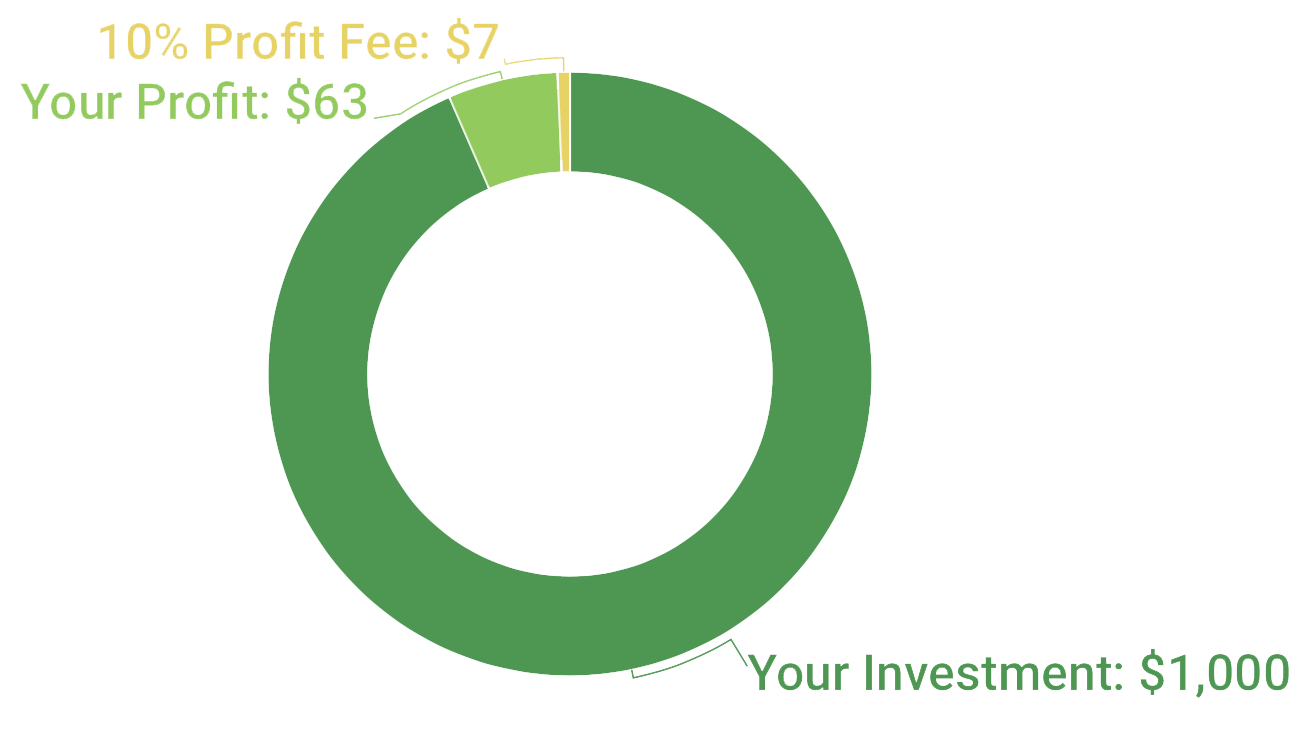 0 - 0.8%
Optional Payment Processing Fee
Our payment processing partner Stripe charges a 0.8% payment processing fee (maximum fee of $5.00) for convenient and instant bank transfers. FarmAfield also offers free processing via mail-in check. To invest using a check, create an account and follow the instructions for sending FarmAfield a check rather than linking your bank account.